6 Ways to Travel with a 9 to 5
By day, I'm what you would call a full time 9-5 health care professional but traveling the world is my true passion. Hence, my "can't stay still" persona and the moniker "travelista". Like most millennials in corporate America, I despise being confined to a cubicle and the traditional office setting. Sadly, those coins and that steady income are still needed to fund my travel adventures.
Too often, we hear the stories of these amazing travel gurus and nomads who quit their lucrative careers to solo travel across the globe or backpack for months throughout Southeast Asia. While this sounds tempting, quitting is not an option and an unrealistic reality for most millennials. Alas, those bills and student loans for degrees that society has deemed oh so necessary for advancement will not pay themselves.
Entrepreneurship may not necessarily be the route for everyone and that's ok. Don't be discouraged, you can still travel the world with a 9-5. Here's my quick guide on how to travel the world without having to quit your day job:
1. Utilize your vacation days! 
For starters, don't ever feel bad for utilizing your vacation days. It has been reported that millennials feel bad for taking time off from work. Listen, you don't get any extra kudos or brownie points for not taking a vacation. Stop killing yourself for a job that will replace you with the quickness if you were to drop dead a week from now. Repeat after me: accumulate your leave, take care of yourself and take that much needed time off.
2. Take advantage of holidays and weekends
You have probably heard this one a lot but holidays are the most effective way to not use up all of your leave while still getting paid time off. Also, take advantage of weekends by leaving for your trip on a Thursday or Friday.  2 or 3 days of paid time off from work can easily become a 5 day trip with added weekend time.
3. Take smaller trips throughout the year
Smaller trips taken throughout the year will certainly satisfy your wanderlust cravings. It's ok to explore a nearby state or even your own city on the weekends. Be a tourist in your city, there is no shame.
4. Plot and Plan ahead
Plan your trips 6-12 months in advance, this will ultimately save you from making some costly mistakes. You are better able to effectively save more money on your flight instead of waiting to book at the very last minute when the prices are hiked. 
5. Open a Travel Account 
Yes, I said it! Open a separate account just for traveling purposes. If you are truly passionate about seeing the world then you will make it a priority. Put some funds aside for that future trip but be sure to also take advantage of flight deals. 
6. Obtain a travel credit card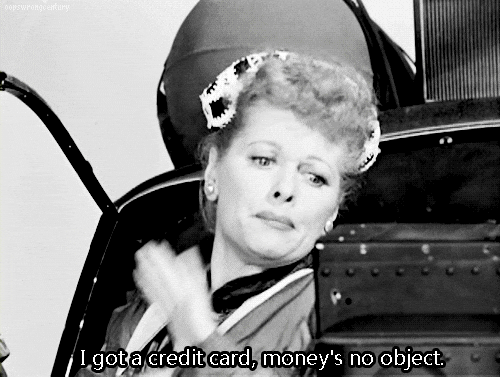 Obtain a travel credit card with no foreign transaction fee(s) that allows you to earn cash back, rewards or points every time you book a flight or make reservations at a hotel. Please use responsibly, don't go for broke! It is advised to not utilize more than 30% of your credit limit. Travel like a boss but on a budget- of course!
I hope this guide is insightful. Share your thoughts in the comments below! Remember sharing is caring. Be sure to follow @travelistaAmi on IG and Facebook to stay updated on travel tips and adventures.