How to Grow on Instagram?
Instagram and the algorithm are forever changing, there's no definite or sure way to keep up so don't get caught up on the vanity numbers game. Numbers matter but there's way more to it than "likes" or "follows," don't get consumed by all of that.
Instead, you should focus your energy on increasing engagement and organically building a loyal audience.
Here are three tips and tricks to implement if you are struggling to grow your audience on Instagram:
 Have a clear bio
Image via Instagram
First impressions are lasting ones especially when a potential new follower is visiting your profile for the first time. You need to be clear, concise, and to the point when providing a description of your brand or business. This action will determine if they will hit the follow button. You can accomplish this by using bullet points in your bio over long descriptive sentences. Also, use a call to action in your bio such as "Grab my FREE checklist" or "Shop our new collection" in order to tell a new follower or potential new client what you want them to do next.
Want to get an Instagram audit of your account? Click here!
Use proper hashtags 
Image via giphy   
Content is king but only when you have the right hashtag strategy. Hashtags are still the best way to get discovered online and increase engagement on your posts. The major key is to use relevant hashtags related to your industry (why are you using Baller Alert or The Shade Room hashtag?) Avoid using broad hashtags such as #travel, #photography, or #fashion, this makes it extremely hard for new eyes to see your content because they are overly saturated. 
Pro tip: focus on creating an effective hashtag set for each post.
Learn how to use the right hashtags by clicking here!
Post engaging content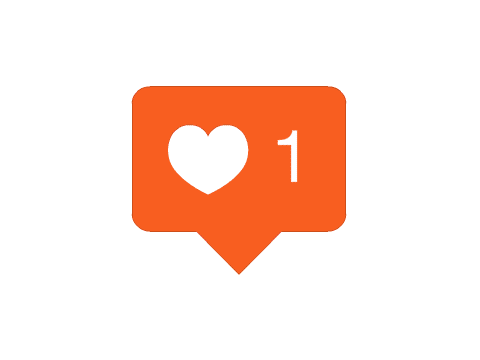 Image via giphy
Remember to post with a purpose and avoid posting just to post. You should always post content with these 3 elements in mind (the 3 E's). Your content should always have 1 of 3 which includes education, empowerment, or entertainment. This looks like showing your audience how to save for travel, sharing funny stories or memes, or providing uplifting inspirational stories. The overall goal is to add value or inform your audience of how beneficial your products or services will be to them. Learn more about what types of content to post by clicking here!
Always remember to be strategic and stay consistent with your social media strategy. Give yourself grace and be patient with growing your brand or business. You won't begin to see results until you consistently put in the time and effort to improve your Instagram game. 
Struggling to create consistent content? Frustrated with finding the right hashtags to use? Sign up to receive done for you hashtags and done for you captions here!